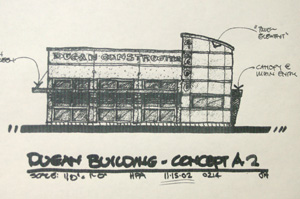 Mission Statement: Our Mission is to provide professional construction services designed to build lasting relationships. Our client's needs and goals are paramount on every project. Our commitment to the project extends beyond our contractual responsibilities to all phases of the project. Each project is completed on time through teamwork and coordination with all members of the construction project.
Dugan Building Company (DBC) is a family owned General Contracting Firm comprised of a team of construction professionals dedicated to meeting the client's needs.
Whether it's a large scale ground up building, a tenant fit-up, or a local project of any size, we pride ourselves on our quality and integrity.
Dugan Building Company serves clients throughout the United States, including a large concentration in the Midwest, East Coast and Southern States.
At DBC, we specialize in repeat business and appreciate the value of a good working relationship built on trust and loyalty. We have a strong commitment to all projects entrusted to us.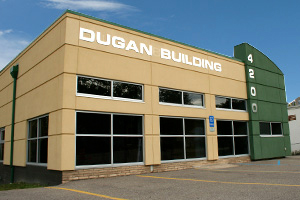 Our goal is to complete our projects on time, within budget and with the greatest professional quality. A 'long term relationship' philosophy has proven to be the greatest tool in our success. This philosophy has also expanded our company to work in over 36 states and growing over the past 17 years.
John Dugan started Dugan Building Company in 1995 with the above stated goals in mind. Since that time, the business has grown into a nationally recognized firm.
John's visionary leadership keeps him involved with each project, consulting with his team of construction professionals and visiting sites. John is committed to driving continuous improvement of our services and company as a whole.